I know there are lots of people who do lots of decorations and decorating for the Fourth of July, and I wish I was one of those people.
I would love to have this hanging up
Or to have decorated like this: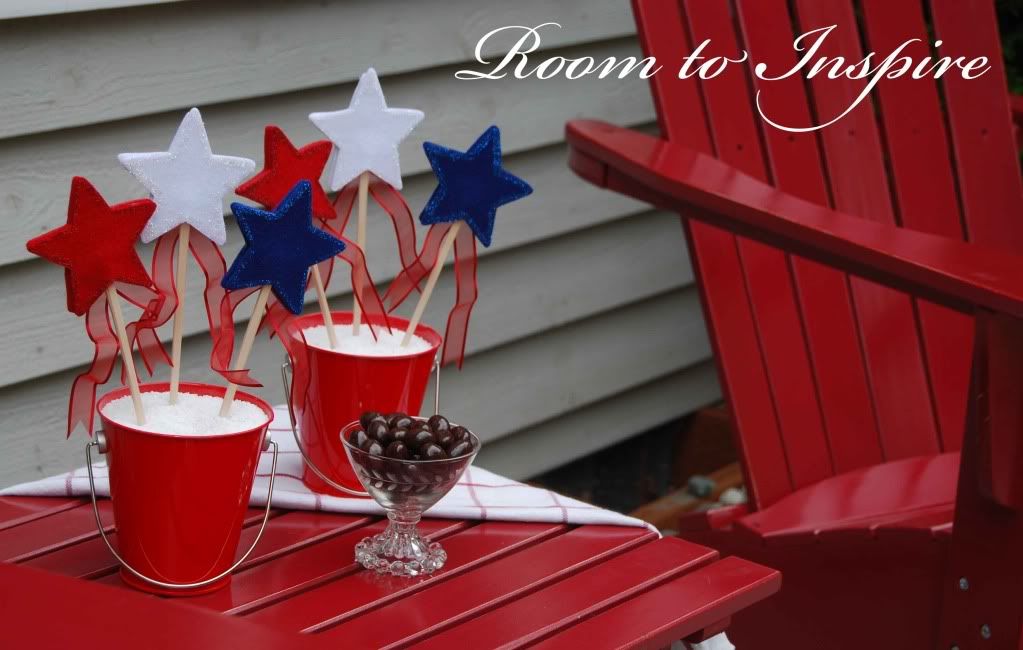 Or to have this hanging on my door:

Or even made a table runner:
I mean you would think I could of even just printed this free printable:
Sigh... but that is just not me. As I am only sometimes creative. And this last week, not so much so.
However, this is how you know that I am getting ready for the 4th of July.
And this...
I don't decorate. I cook. Well, we cook.
We are having a BBQ with a dozen or so friends and family. We are having pulled pork, as seen in the upper corner of the fridge, coleslaw, baked beans, spinach salad and watermelon. And then what I am most excited about....
These cookies will soon be ice cream sandwiches with homemade vanilla ice cream.
Oh yeah!
If you live in the US whatcha all doing? Anything fun?